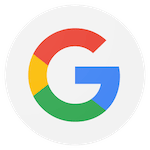 When I was looking for a gym to help me recover from my Achilles tendon rupture it needed to fulfil a number of criteria. Firstly, experienced coaches who could adapt exercises to accommodate my specific requirements. Secondly, flexibility in training times and classes. Thirdly, a community of motivated, friendly and approachable members. Finally, a place were I would want to continue training beyond my recovery.
Volume Fitness has been this place for me. Since I join in February 2022 I have made steady, supervised, safe and measurable progress in my recovery. As of last week I have started running again!
The coaching staff are always welcoming, professional and motivated. They consistently provide clear instructions and individualised feedback to every member of the small group classes.
If you're looking for a gym which ticks all the boxes. One that can take you from the start of your fitness journey or recovery from injury, through to pushing you to achieve your absolute best. I would highly recommend Volume Fitness.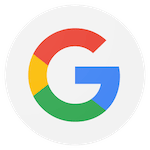 I've been a member of Volume Fitness for only a month now and instantly felt welcome by the all the trainers and fantastic community they've built.
The team do an amazing job at keeping you accountable and motivated to help you achieve whatever your goal is. It's like you have your own mate as your personal trainer.
They have two classes; one more focused on CrossFit and an essentials class that has variations of CrossFit movements/workouts. Both classes are suited to anyone and as they have a cap on 12 per class trainers focus on making sure you're performing the movement safely and with good technique.
My only regret is not joining sooner since moving to the area!!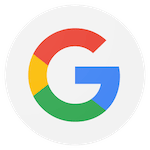 I joined Volume in April after looking at (and being impressed by) their website. I initially met with Hassan who took the time to listen to my goals and gave me a comprehensive overview of the gym and their approach to training.
I've been training with Harry and the experience has been fantastic. I've got a back injury which prevents me from doing a few exercises (not once have I had to remind the guys about this, which I find to be a highly personal touch). I've also participated in the group classes. The work outs (1 on 1 and in the group sessions) have been fantastic - I always feel like I've been pushed to give 100% (a good thing) and I feel fantastic after the workout.
The staff and other members of the gym have been very welcoming also. The experience I've had thus far has exceeded my expectations.
If you're looking to train at a gym with genuine people, who put your care and needs front and centre, where you'll get fit and are able to tap into the expertise of genuine professionals, then I strongly recommend talking the Harry and Hassan at Volume Fitness.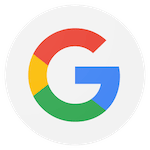 A year after just having my third child, I finally found some me time. Getting back into training, I wanted to try something new and landed upon Volume Fitness. I'm new to crossfit with no prior experience so definitely stepped outside my comfort zone. I started with 4 PT sessions with Hassan, which mainly focused on technique and specific movements throughout each exercise. The movements were broken down and explained to better understand the outcome I would be trying to achieve with each exercise. This also ensured that I would minimise any injury to occur and execute each exercise correctly. I then moved into the classes which are small groups. Everyone is welcoming and fun to get along with.
I have trained with all 4 coaches and they're all very knowledgeable, encouraging, approachable and supportive. They watch you perform each exercise throughout the class and will always be there to correct your form. There's plenty of variety with each class, its always something different and 2 different programs you can choose from. It's a great vibe, great community and a great place to train!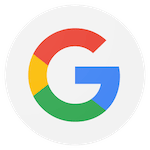 It's been my happy place for 8 years ! Volume fitness has been on my journey with me , from getting wedding dress ready, to training with 2 pregnancies and then post babies and along the way the coaches have ensured that my training was right for the place I was at physically and mentally. The coaches are dedicated, and focussed on each person in the room .. absolute class acts !
My days start at 4.30am to get to training and despite the long days , the consistency of showing up is what keeps me healthy for my family .. especially my boys x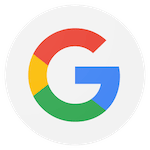 After returning to Australia after 15 years overseas I stumbled across and Joined Volume Fitness in Kogarah. I have been a member of gyms throughout Asia, and Australia I can honestly say Volume is the best of them all. Fitness is free. As is CrossFit. On social media you can find a good chunk of workouts and programming that is decent quality and is totally free. CrossFit HQ posts its WOD on its website each day as do thousands of other CrossFit boxes.
So, when you Join a gym or a CrossFit box what are you paying for? The space? The equipment? Maybe but for a couple of months worth of gym membership you can buy any equipment you need to do CrossFit and Australia is blessed with parks and open spaces for you to workout.
The answer is this. You are paying for the coaching. That's what sets Volume Fitness above any other gym I have been a member of. The coaches at Volume are second to none. Their knowledge of strength and conditioning training is first rate. Combined with their experience with training people of all levels of fitness this leads to an exceptional training experience. The coaches know when to push you but only within your own limits and abilities.
The focus is on the Individual and their skill/strength development. As the coaches at Volume often say you are only competing against yourself. The small class sizes means you always get the level of attention and guidance you need. On top of that the programming at Volume Fitness is 1st rate. My progress at Volume has been faster than at any other point in my training life. To top it all off the community at Volume is the best. Everyone is friendly and welcoming, and you just feel right at home the moment you walk in the door.
So if you are looking for a Gym where you get what you pay for then Volume Fitness is the place to be. I can't recommend it highly enough.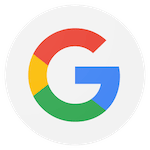 Volume Fitness provides the support you need to achieve your fitness goals. No question is too 'basic' and you are provided the freedom to learn and grow at your own pace. In their capped classes, coaches can constantly check your form (which is sooo important and often ignored in larger HIIT/weight classes at other gyms). Personally, I have pushed myself in new and challenging ways and achieved things I never imagined. I now have such an appreciation for what my body CAN do as opposed to what it can't.
All of this was possible because I was surrounded by people who genuinely cared about my progress. Coaches who encouraged me and supported me on the days I let doubt creep in. I didn't understand what it meant to have a gym community until I moved to Volume. It is so much more than a community as well, it's a second family. A down to earth, educational, supportive environment with plenty of banter! What more could you possibly ask for?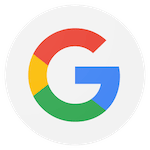 I have been a member at Volume Fitness for the last four years and do not regret my decision of signing up. I remember walking past the 6am classes before work and seeing everyone workout and thought, "wow, these people are crazy working out like this".. I signed up not knowing what I was getting myself into however, the thought of not having to think of a workout and it already being programmed is what interested me the most.
Since joining this fitness community, it has challenged me not only physically but also mentally, it has really allowed me to push myself and give me the opportunity to grow and get out of my comfort zone. I'm so thankful to be apart of this awesome community and to the coaches who take their time to go through each exercise and make sure you are doing it correctly!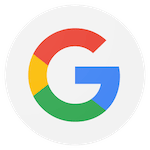 View More 5-Star Google Reviews!
Click HERE!

"I've been skinny my whole life, but I haven't been fit my whole life.
My biggest fear was that I would slow people down during workouts. I thought I wouldn't be able to keep up with people who could lift really heavy weights. But, it wasn't like that at all. It doesn't matter what level you are at!
People at CrossFit Volume are incredibly welcoming and they really motivate you to keep doing the work."

"We both work full time, so usually I'll train in the morning whilst Bel does the drop off (our daughter to school), then in the afternoons I'll do the pick up so Bel can train."

"I find myself having more energy.. I have a much clearer mind which has lead me to become a better father, husband and much better at my work."

"The biggest changes for me were being a part of a community, making lots of new friendships and losing weight after having my third child.
It wasn't long after having my third child that I joined CrossFit Volume, so I lost quite a bit of weight and toned up and I learned so many new skills as well."

"I reached out to Volume Crossfit when I had enough of the regular gyms. I didn't see any results, and I wanted a new challenge. With Hass, I have learned about different lifting techniques, gain better strength and change my overall body composition, all that and more."

"At first, I didn't think I would be able to remove the mental struggles I was dealing with daily. But then I came across Volume Cross fit where I met Hass and an entire community of individuals who encouraged me, supported me and helped me and m purpose in life again."